Troostwijk Auctions
Troostwijk Auctions are recognised as being the global leader in Online Industrial Auctions. They have a team of over 180 staff in multiple countries. An auctioneer since 1930 and a trend setter in the Market with regards to its auction platform and its marketing prowess. They work with Bidderlists every week to promote its auction sales. They have a precise handle on traffic, goal conversion and ROI from there marketing efforts. The feedback they give us continually helps us to get better and drive even stronger results.
Christian Vergunst is a campaign manager at Troostwijk. He is a digital expert with a great understanding of what makes a digital campaign get great results but also how to dial back and look at ROI after the final lot has closed. Christian approached us in January of 2019 with an interesting sale with a number of potential markets that could be targeted to achieve a great end result. The sale was for the closure of the Coty Aerosol Plant. Featuring filling equipment, packaging lines, homogenizers, utility equipment and more from leading manufacturers such as Pamasol, Gronemeyer, Schwartz and Mettler.
Our guaranteed performance always offers our clients piece of mind when building there marketing plan.
When we looked at the sale we realised that we had over 40,000 matched and relevant buyers across our network. We looked at the overall budget and to maximise performance we focused on the best geographical coverage to get the most participations for the auction.
We focused on a local audience and neighbouring markets as well as included key developing markets where there was proven appetite for the assets. This finished with a highly targeted distribution of 15,000 records with Exapro and 8000 with Kitmondo. Both had significant performance guarantees with 600 and 400 visitors guaranteed as a minimum clickthrough against the email campaigns.
600 Visitors guaranteed from Email Blast with Exapro 5th March 2019
400 Visitors guaranteed from Email Blast with Kitmondo 6th March 2019
Bidderlists Industrial Bulletin Headline News and Banner 13th March 2019
Social Media Video 26th February 2019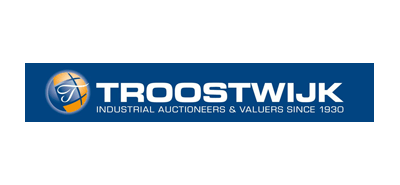 The "Fast Live Event" was an exciting project for us as key to its success would be reaching a new market and ensuring that we created great awareness in the right market places. Paul and his team had a brilliant handle on our requirements and suggested a comprehensive marketing strategy at a fixed rate that was very competitive. Reaching potential purchasers in what can be correctly described as "a narrow & niche market" was imperative, given the unusual nature of the assets that we were selling. We had an excellent response to the plan and this, together with our in-house database,resulted in a significant number of participations and no doubt contributed to what turned out to be a fantastic auction. I wouldn't hesitate in working with Bidderlists again or recommending them to any of our business associates.
Christian Vergunst