Capital Recovery Group
CRG Auctions is a global private equity firm that creates liquidity for its clients through expertise, innovative industrial assets management solutions and access to worldwide markets. They specialise in complex scenarios comprised of industrial asset management, they revitalize idle or marginally productive assets and liquidate surplus.
Marion Illouz is the Marketing Director at CRG and has considerable skill and experience in successfully marketing Industrial Equipment.
CRG has a tremendous variety of assets for sale in any given month and also have tremendous variety in the types of auction sales that they promote.
Marion sees Bidderlists as an extension of her own marketing department and works with us on bigger projects in the USA and globally.
As with most projects the process with ourselves started with a call to understand budget and scope of the sale and marketing efforts. We then spent some time looking at the assets for sale to build out a marketing plan across our portfolio. This particular sale was unusual in that it was 3 different verticals, 3 separate sale days and enormous with regards to the number of lots being sold. With the scope of the auction clear we decided to focus on the lab assets for sale and the facilities assets for sale separately. This essentially created two tiers to the campaign but was essential in maximising the end result from the CRG campaign.
The best way to market an auction effectively starts with targeted email and Bidderlists has exclusive access to over 250,000 active buyers every month through its network that includes Exapro and Kitmondo.
The email campaign was as follows:
1 x email campaign with Kitmondo targeting Lab Equipment Buyers.
1 x email campaign with Kitmondo targeting Facilities Buyers.
1 x email campaign with Exapro targeting Lab Equipment Buyers.
1 x email campaign with Exapro targeting Facilities Buyers.
As well as targeted email we always give auctioneers the opportunity to advertise in our market leading monthly newsletter "The Industrial Bulletin" This is seen by over 150,000 relevant buyers every month. The newsletter looks at the hot news and trends in the Industrial Equipment Marketplace.
The Industrial Bulletin campaign was as follows:
Video is the best way for auctioneer to get a relevant concise impactful message across to find potential buyers. CRG took time to find the most relevant high res images of the auction sale, we then took a step back and worked our magic in creating a high impact ProSoc Video. 40 seconds in length but professionally crafted with a strong call to action designed to create a tremendous amount of traffic.
We used our created video content and designed a highly targeted Social Media campaign across all key channels. We guaranteed at least 10,000 video views as part of package offering Marion piece of mind.
You will see from the results below how successful the campaign was, with each different element targeting a range of buyers to ensure the sale was a huge success.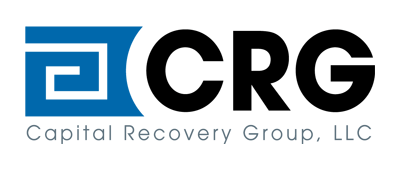 I have been working with Paul Fowler and Bidderlists/Kitmondo/Exapro for more than 10 years now. From the moment we started working together, I knew I would be developing a very worthwhile professional relationship, and I was correct. As an industrial auctioneer, it is important to find all of the right avenues to advertise our auctions in order to attract the right customer base, and therefore maximize the return on the assets that we are selling in the most cost effective way. Paul and his staff have been instrumental in helping with this process in that they understand the industrial assets that we sell, as well as the various markets that we need to advertise in, which makes the planning process a lot easier as a customer.
Marion Illouz