PDS Auctioneers & Valuers
Sam at PDS auctions approached us initially in late 2018 with a totally different project for us. They had signed papers to sell all of the Fast and Furious vehicles used during the Fast live event show. This included all of the replica cars from the film plus numerous stunt cars. It would be a sale that petrol heads and film enthusiasts would be very excited about and PDS were keen for us to help to find them the right audience for these unique assets. When we looked at the sale we immediately knew it was a perfect fit for our Video and Social media marketing package. This meant designing a highly engaging 40 second social media flash video that leveraged the iconic brand as well as created the same level of excitement of the live event and films. This is hard to do in 40 seconds but this was the key to getting our targeted audience to engage from their newsfeeds on social media. The video can be seen here. We used the video to target petrol heads and film memorabilia enthusiasts online.
As well as the video and social media we coordinated an email campaign with empire magazine, placed a banner in the Total Film newsletter and had sponsorship of the Classic Cars magazine's newsletter.
When we book 3rd party lists as well as our own we always get cheaper rates then auctioneers would directly and it helps standardise html as well as making it easier managing timings through to keeping a handle on performance.
Next stage involved designing all content, banners, html, social campaigns and the video itself. This was all completed to a high standard within 48 hours.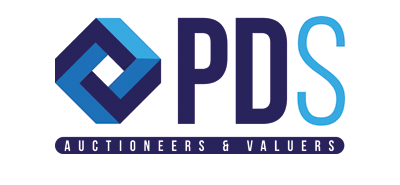 The "Fast Live Event" was an exciting project for us as key to its success would be reaching a new market and ensuring that we created great awareness in the right market places. Paul and his team had a brilliant handle on our requirements and suggested a comprehensive marketing strategy at a fixed rate that was very competitive. Reaching potential purchasers in what can be correctly described as "a narrow & niche market" was imperative, given the unusual nature of the assets that we were selling. We had an excellent response to the plan and this, together with our in-house database,resulted in a significant number of participations and no doubt contributed to what turned out to be a fantastic auction. I wouldn't hesitate in working with Bidderlists again or recommending them to any of our business associates.
Peter Davis